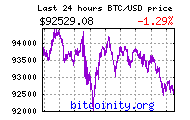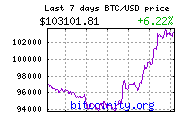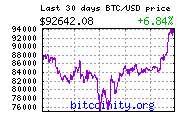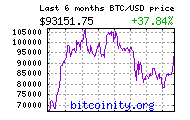 bitgive
givetrack
dark wallet
american psycho: the musical
cass promo
braid
blood
machines
(pinball)
bitcoin & friends
raspiblitz
btcpay
server
(for local communities)
btcpay jungle
debitpay
red btc
precursor
nailpolish
neon beasts
deep red
this machine greens
human b
trust
free the truth: free assange
mempool
openwrt
moneda network
permian mining
radiant feather
pursuance project
the pony archive
institute of noetic sciences
hull's drive-in
surgical theater I
tree planting festival
big day of giving
the gender health center
transponder
healing advocacy fund
bear arms n' bitcoin
bitblockboom!
wyohackathon
uw foundation
the water project
heifer international
sacred seeds
black girls code
wild tomorrow fund
concrete jungle
code to inspire
brink
firearms policy coalition
aarika rhodes for congress
karrin taylor robson for governor
internet chronicle
256hospitality
lonely rocks dao
ubitquity
web presence netpartners
seedgrow
ventures
niagara communications
direct private offering services
gridshare
@analogd
@stay_horsey
we like:
a cypherpunk's manifesto
berkeley open infrastructure for network computing
hard money
the bitcoin white paper
the rise and rise of bitcoin
lightning power node launcher
getting started with bitcoin
electrum
trezor
bluewallet
paynym
sparrow wallet
coinos
..is bitcoin secure ?
core fee helper bot
professor bitcorn
opendime
coinmap
sacramento kings
purse
coincards
bitrefill
cheapair
moon
cryptocurrency certification consortium
mining for the streets
butterfly labs
kaboomracks
bitcoin design guide
overstock
arden jewelers
brio jewelry
51 attack
classic crust pizza
voltage goat
lamassu
amagi metals
bees brothers
bitcoin hat guy
pexpeppers
bitcoinnw
coin cloud
cryptokitties
bisq
custodia
lbry
sia
sideshift
robosats
blockstream satellite
..how many satoshis are there per person in the world ?
bitcoiner jobs
support bitcoin developers
cryptoasset inheritance planning
wtf happened in 1971
mining rig disasters
bitcoin obituaries
..won't the state shut down bitcoin ?
the definitive resource for women in cryptocurrency & blockchain
memphis megahertz and the kansas city fractal
plan b passport
liberation travel
thank god for bitcoin: the creation, corruption, and redemption of money
brian harrington
crypt0 bear
our cyberpunk now
crypto coven
element
ghost gunner
the gatalog
privacytools
foundation for economic education
u.s. national debt clock
ham test online
creality
yubico yubikey
gotenna mesh
pine64
socio-technical system design & applied research networks
the revivalists
softlygaloshes
okhismakingart
geisswerks
slither.io
italians do it better
soulseek
s&r motors
longhorn sport imports
baba's motorsports
bring a trailer
rose law group pc
slater law apc
..why is everything fucked ?
collateral murder
unethical human experimentation in the united states
united nations office of the high commissioner for human rights
we tortured some folks
hightower v. city of grand rapids
imagining the tenth dimension
more
silent weapons for quiet wars
industrial society and its future
in praise of idleness
days of war, nights of love
revolution os

..what happened to ?
..what is an axis flip ?



atrus corporation ltd, 2011 - 20xx
proudly operating from wyoming
we do not collect or store any data on our site users